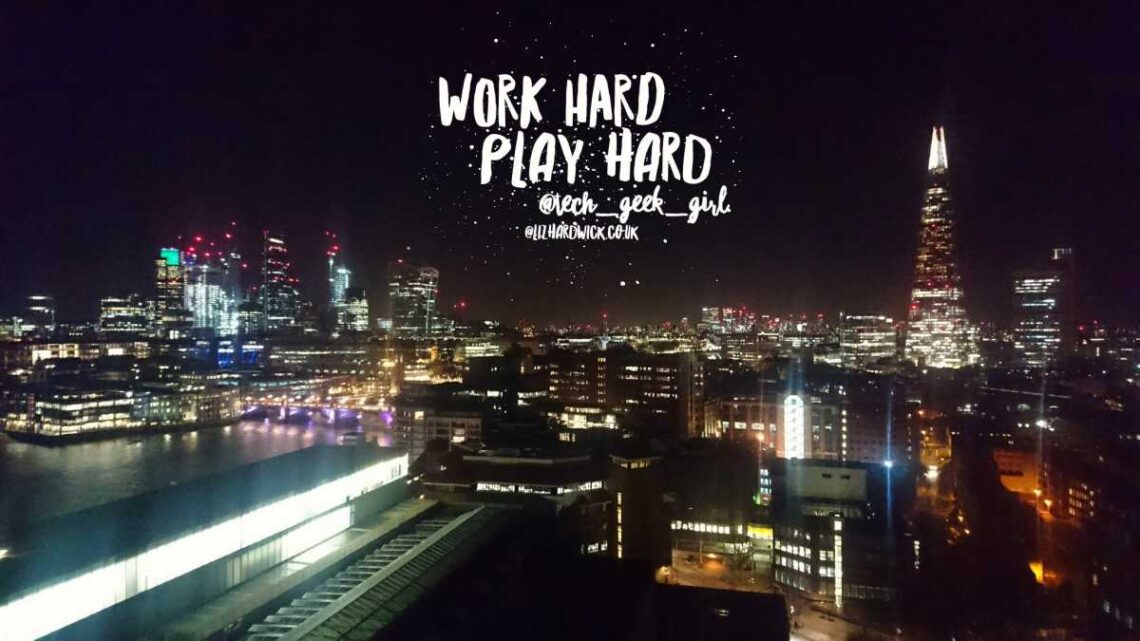 Making The Most Of Working Away From Home
Ever wondered what to do when working away from home?
This week I've spent most of my time, working away from home in London. It's not an uncommon thing nowadays, but this time I feel I've been successful in making the most of it!
One of my favourite mottos now I run my own Digital business is…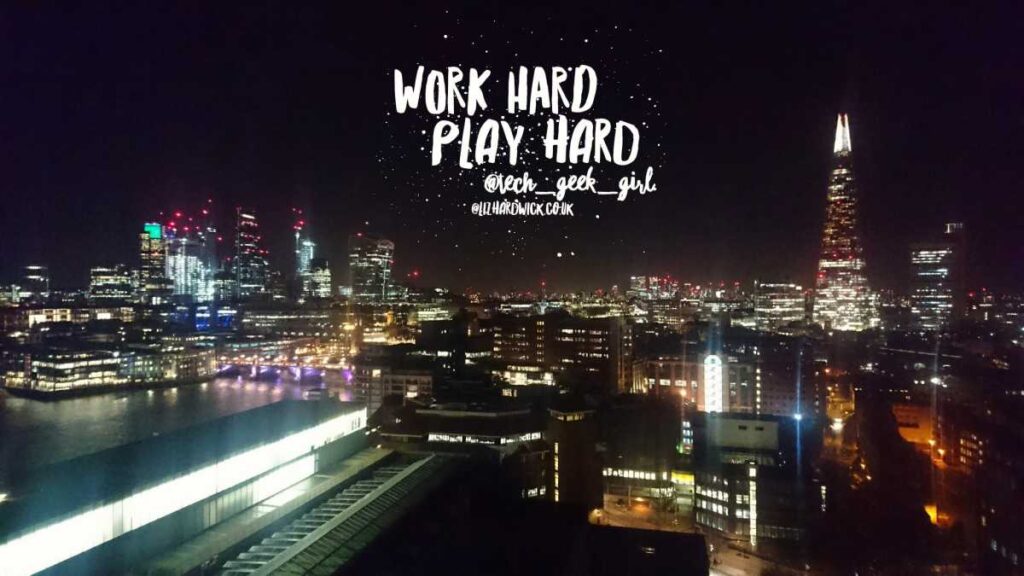 This to me reflects the need for balance in life, in all areas. This is what I strive for in my world, along with trying to make the world a better place for everyone.
I woke up this morning feeling blessed. Soft white fluffy pillows and sheets in a comfy bed; having done some great work, seen some lovely friends, eaten yummy foods and see some beautiful art; positive ideas in my head and another day planned with activities for both work and play. Recently I've been informally surveying my friends about what they do in their spare time (or what thye'd like to be doing) and almost everyone said they need and want more downtime, that space in-between doing lots of "stuff".
I'll be honest, when I'm not 'doing something' I feel I'm wasting my time, which is so precious in this world. However, there's also the flip side of that – the need for stopping, really stopping, to rest your body, look inwards and actually relax. I think I feel I'm being wasteful with my days when I'm just loafing around on the sofa, but sometimes, I'm realising, if it's a conscious effort and reasoning to do so, then actually it's still a productive use of time.
I've filled so much in this week in London, I'm now looking forward to a restful Sunday evening with food, film and sofa. And you know what, I'm learning that's ok too!
So here's my top tips for making the most of our working away from home…
Plan what you take with you
This can, I realise make and break your travels (especially if you're away for more than a few days).
Make sure you take the right clothes (even a couple of extra lightweight items that might be more dressy). When I started this week it was warmish and sunny, right now it's frosty and colder by a good 10 degrees – so always pack a jumper! This means that you can change your plans quickly and you have access to something if you want to go out somewhere special without the need to buy something new. I normally take a pretty top that rolls up small into my bag. But good packing is key! I've know about Packing Cubes for a couple of years now, and if your luggage allows, you'll find you can squeeze more stuff in. However don't pack stuff you won't need as you'll probably be carry it around a lot too!
Find a second office
This week, I've found my new second office, and it's not a coffee shop! This has actually meant I'm much more productive and not constantly watching to see if I've p*ssed off the Barista by making my coffee last 2 hours, and you don't have to do that single handed pack-everything-up-to-goto-the-bathroom-while-saving-my-table dance. Oh, it was bliss and I got more done than I thought I would. The people in my new office are lovely and there's Nespresso on tap! #coffeeftw
Now all I need to do is plan to pack the right items for working at that space and any relevant documents (or photos of them to save on space) that I need to do my work.
Connect up with friends
One of the fabulous things about travelling around so much, is you meet new friends along the way. Making the effort to meet up with them, is totally worth it. This week I've had cosy festive hot chocolates, put the world to rights and had lots of giggles, got advice and guidance for my work and eaten cheese toasties that are out of this world!
Choosing some downtime fun
Depending what hotel or space you're staying in, it's good to have an idea in advance of some activities to do when you're on your own. Netflix and books are my fave, along with a bit of trash TV. I've managed 2 documentaries and 3 films this week along with some more work on my CPD book.
If you're staying somewhere with a nice spa, gym or pool that can be fun too. But, knowing this in advance means you know what to take with you. There's nothing more gutting than rocking up at a hotel to find there's a fab spa and you haven't bought a swim suit! (Though, I have in the past just bought a cheap one from the local supermarket/clothing store!).
If it's more device based tasks, then making sure you have your device(s) and the relevant cables with you to charge it.
Of if you don't want to add to your baggage (in the physical sense!) then planning to buy a good magazine and read it cover to cover, find out what TV channels you have.
In your hotel and if there's anything you want to watch and note the times down or simply plan to pick up a newspaper every day.\r\n\r\n
Then the first thing I normally do when I arrive at the hotel is go and find a local supermarket and buy some supplies. Chocolate, sweets, bottled water, crisps and healthier snacks for late night feasts like when you were a kid with your parents, or just for a grab and go for the morning.
Find out about the local area
To find that supermarket you might have to do some Google Map searches first. While you're at it see what other food and entertainment places are around. Is there a good restaurant, fast food place, late night supermarket, newsagents, museum, art gallery, cinema? This could help fill your downtime plans or a backup in case you need anything.
Just in case items
I always take a few just-in-case items for fun and work. You can just buy stuff when you're out – especially if you're near shops, but that can get expensive quickly and they you'll be ending up with duplicate items at home.
I usually ask myself…
Does the hotel provide towels?
Can I charge my devices with just one plug?
What would make the space a home from home?
Will it be cold or hot in the room?
Might I go somewhere fancy pants?
Am I going to be doing a lot of walking?
Do I need a travel card?
Are there useful apps on my phone?
Am I staying in a not-so-safe area?
What should I wear when travelling there and back?
Then a final sense check…
Do I really need to take that?
Every time we travel it'll be a different scenario, but one thing I urge you to do is to plan a balance of work time, play time and down time too! I'd love to know what your suggestions would be!