Female Technology Speaker – Liz Hardwick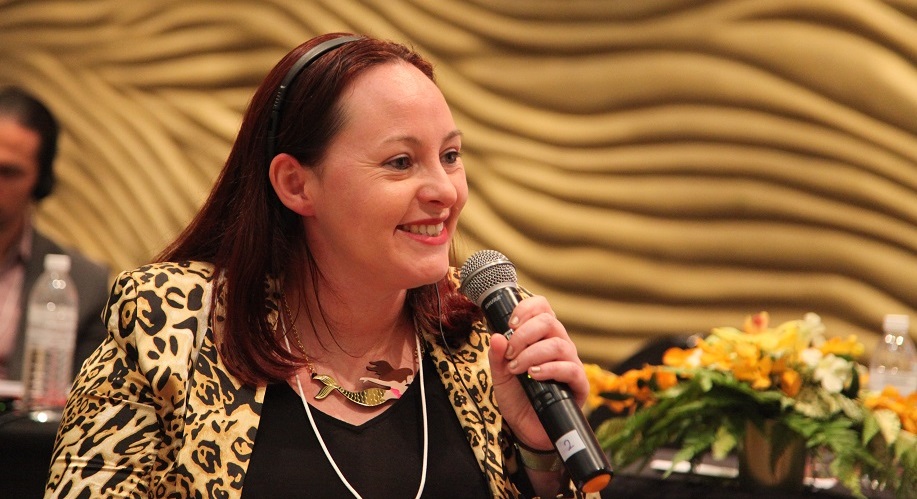 Liz Hardwick is an award winning international speaker who regularly speaks at small internal staff events, through to national and international conferences, both virtual and in-person, since 2011. She is well known in the Digital Technology sector and regularly gets re-booked as a speaker for keynotes, talks, workshops, masterclasses and as a panelist and moderator of panels, on topics around Productivity, Digital, Technology, Women in Business and Women in Technology.
Most popular Keynotes at the moment include…
PRODUCTIVITY
Inspirational Productivity: Leading by Example: Using personal experience to change the world
Digital Productivity: Top Apps and Processes for Boosting Your Productivity
Productivity Processes: Iconic Productivity Processes that WORK
Productiviy For Teams: Using Technology To Organise And Optimise Remote Working Teams
DIGTAL PRODUCTIVITY SPECIALISMS
Email Management: InboxZero – Email and Inbox Management for Busy People
Schedule Management: Scheduling Like a Superstar
Morning Routines: Making The Most Of Your Mornings
Second Brain Systems: Your Second Brain – Creating More Time For You
Decluttering: Decluttering Using Digital
Deep Work: Doing The Deep Work (And Getting Stuff DONE!)
Workloads and Prioritization: Productivity Tips and Tools for Managing Busy Workloads
OTHER DIGITAL TOPICS
Social Media: Conversations Not Broadcast
Personal Marketing: Self Marketing For Success
Digital Inclusion: What next for Digital Inclusion in the new always-connected world?
Women In STEM: How Can We Make A REAL Difference For Women in STEM
Suitable for audiences including Corporate, SMEs, Non-Profits and MeetUp groups, Nationally and Internationally, in-person and virtally. Liz is comfortable speaking to audiences from 10 to 5000+ and is a member of the UK's Professional Speaking Association and Global Speakers Federation.
Some of Liz's Credentials…
Why Pick Liz for your next Event?
Liz also has a background in speaking, training and facilitiating engaging events on Women In Technology, Digital Inclusion, Digital for Business and Future World of Work topics
She is a WeAreTechWomen TechWomen100 winner
Her business, DigiEnable, has been listed 29th in the Digital Leaders UK 100 List (2nd in the SME category) and still wins a variety of further awards year-on-year, even after 10 years in business
Liz herself is regularly included in Female Technology Speaker and Leader Lists, including 111 UK Women in Tech Speakers List, Business Cloud's 101 Female Founders of Tech, Business Cloud's 301 Female Tech Trailblazers
She is a published author on Digital Storytelling and regularly guest blogs online for a variety of publications
Liz won Regional Speaker of the Year 2018 for the NW from the Professional Speaking Association.
She is a well respected voice in the Digital and Technology sector by here peers, clients and conference delegate
Liz has an over 100,000 strong engaged network and is a micro-influencer
She is quoted as being one of the most reliable and down-to-Earth female conference speakers in the sector
Find out more about Liz on her bio page
Want to book a super reliable and down-to-earth Female Technology Speaker?
Then get in touch with Liz to find out more, or to book Liz for your next event, email Info@LizHardwick.co.uk or call DigiEnable on +44(0)843 886 8470
Alterniatvely, if you would like to book in a 25 minute Zoom call to chat through you and your participants needs, logisitics and budgets, please find a time that suits your schedule here – https://calendly.com/liz-hardwick/book-liz-chat
(Please note the above link should automatically alter to your time code, if you need a different time zone please choose from the pull-down menu at the bottom of the subsequent screen. If you required a time slot/zone that is not currently offered, please contact us via email and we will assist in booking you in manually.)